A Resource to Help Guide You
A Resource to Help Guide You
The Mouvement de la relève d'Amos-région (MRAR) is the gateway for newcomers to the Abitibi RCM! Their mandate - support and integration assistance - is what they are good at! If you have any questions, you can count on them!
Here are some examples of things they can help you with:
navigating the RCM; networking;
finding a job;
finding housing;
answer to questions regarding your integration.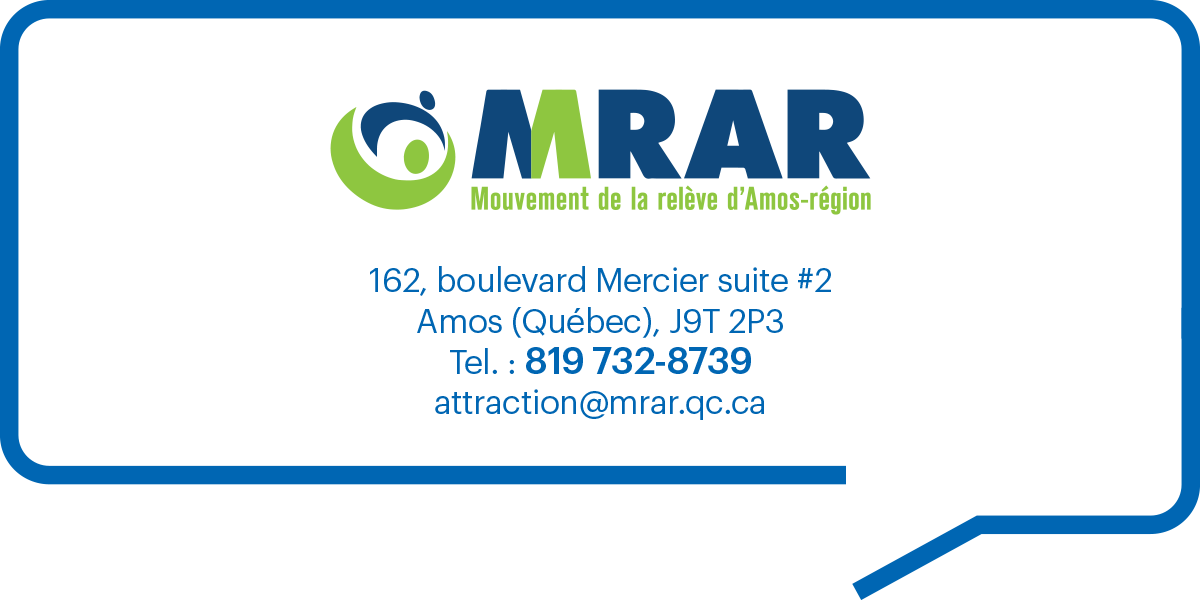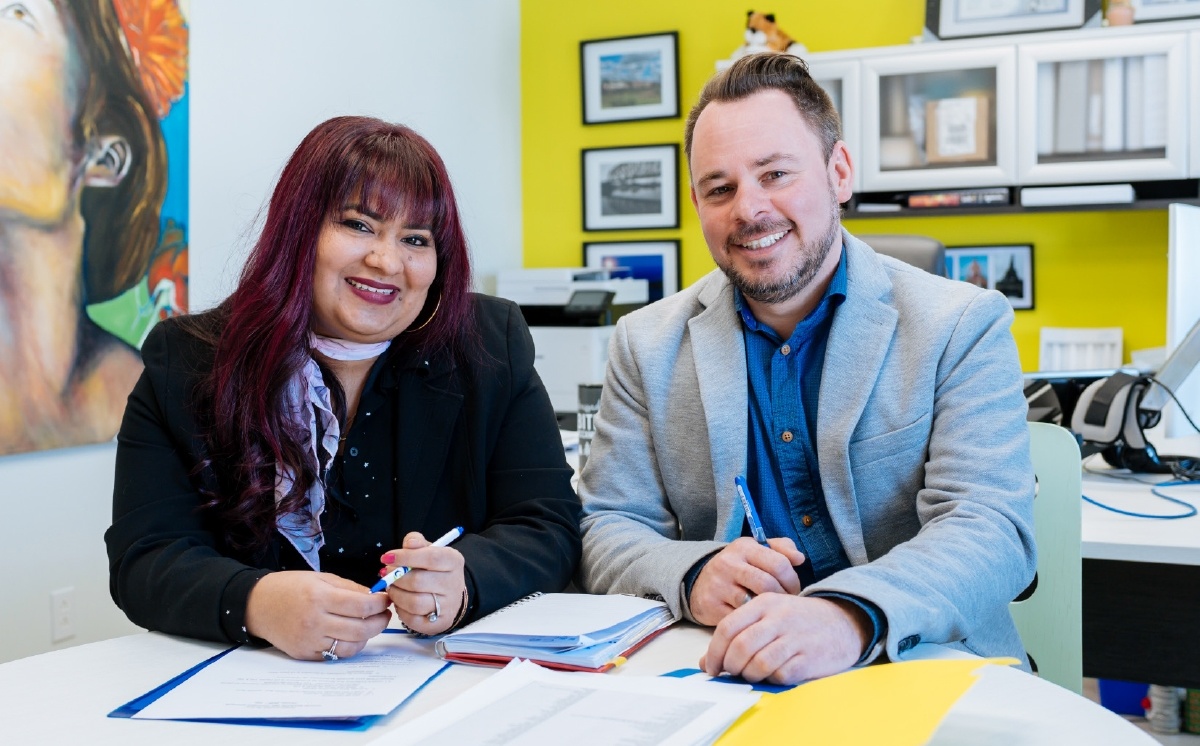 A Short History of the RCM
Covering an area of 44,780 km², which is comparable to the surface of Belgium, the County Council of Témiscamingue No. 2 was created in 1916. Designating the large territory of Abitibi, only 2 mayors were appointed the following year.
Mr. Hector Authier, whose original house is now part of the heritage and is a tourist attraction of choice, is designated as mayor of the town of Amos. In 1923, the Témiscamingue County Council No. 2 was designated as the Abitibi County Council.
In 1979, the territory began to be divided into regional county municipalities (RCM). The Abitibi RCM was the last to be created in 1983, thus ending the Abitibi County Council. The name Abitibi, named after the lake of the same name, comes from the Algonquin "apita" which means "half" and "nibi" which means "water". The two terms combined translate as "apitipik" thus the "watershed", hence the region Abitibi.
In fact, the inhabitants of the MRC are lucky enough to share the territory with the Abitibiwinnik, the real name for the inhabitants of the Algonquin community in the area. This mix enriches cultural exchanges and contributes to making the Abitibi RCM a great place to live.